From start to finish our adventure was as much wildlife safari as it was backpacking expedition. In the span of a few days we saw several grizzly bears, moose, caribou, golden eagles, dall sheep, and a lone wolf protecting his kill in the middle of a braided river.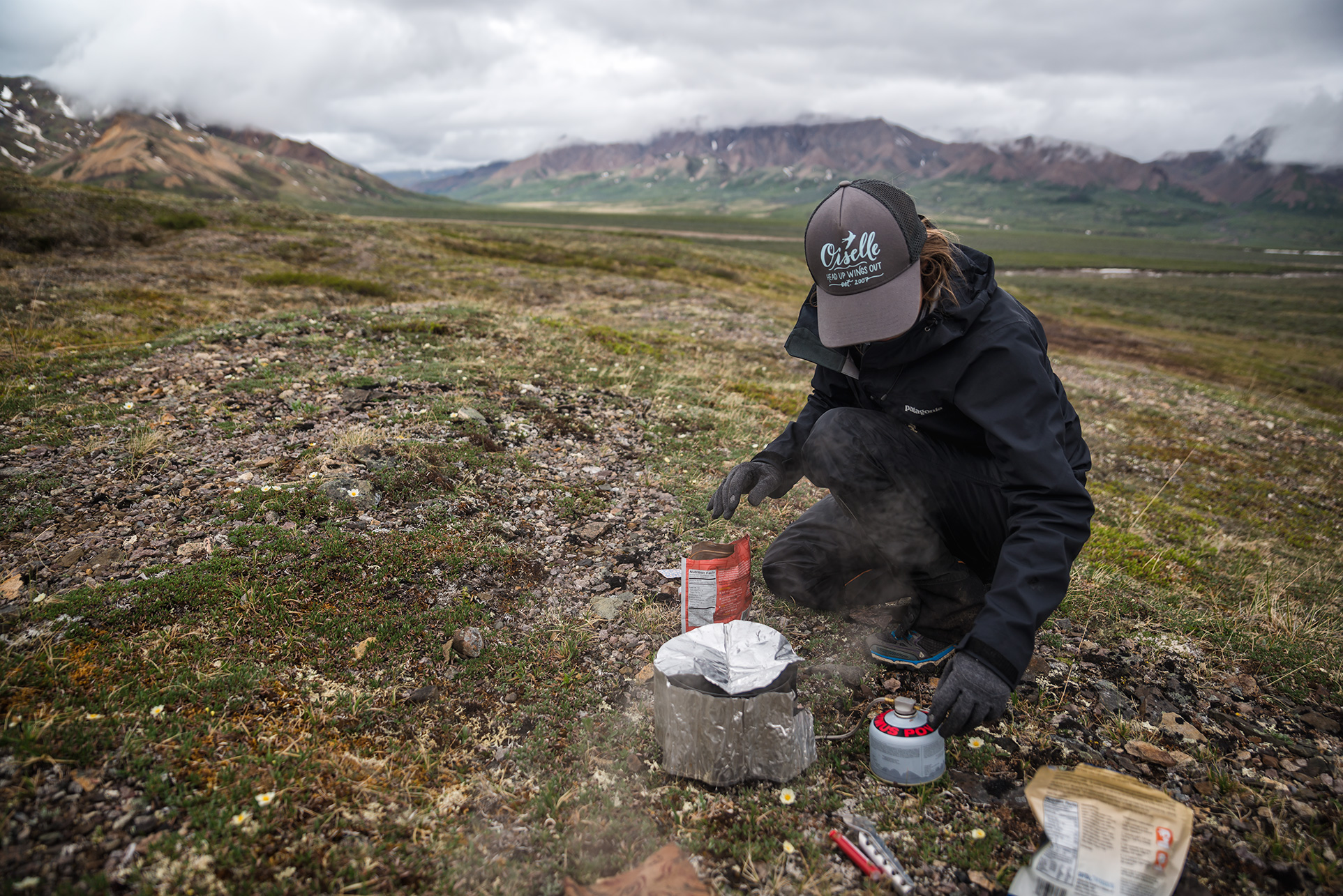 Topping it off was the feeling of true isolation--just the two of us in a park unit larger than the city of Seattle, in a park hundreds of miles from the nearest city, in a state cut off from the rest of the country by thousands of miles of coastline, dense forest, and formidable mountain ranges.
Alaska was everything I'd built it up to be in my imagination. It captivated us so much so that we missed our return flight, drawn off into the Chugach Range to find a glacier to walk on. Sometimes, you've just got to follow your crazy internal compass.